Brucella gene information search tutorial
1. Search "sodC" in Interbru.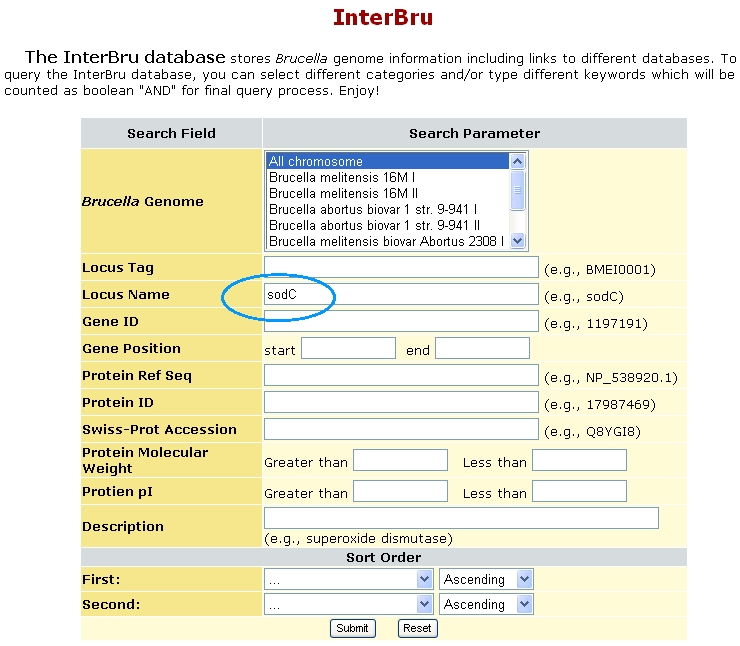 2. 4 records will be return from 4 genomes.

3. Click More for detailed information.

4. Several analysis or curation operations were allowed in the gene detail information page.
Option 1. Click "BGBrowser Display" to open BGBrowser.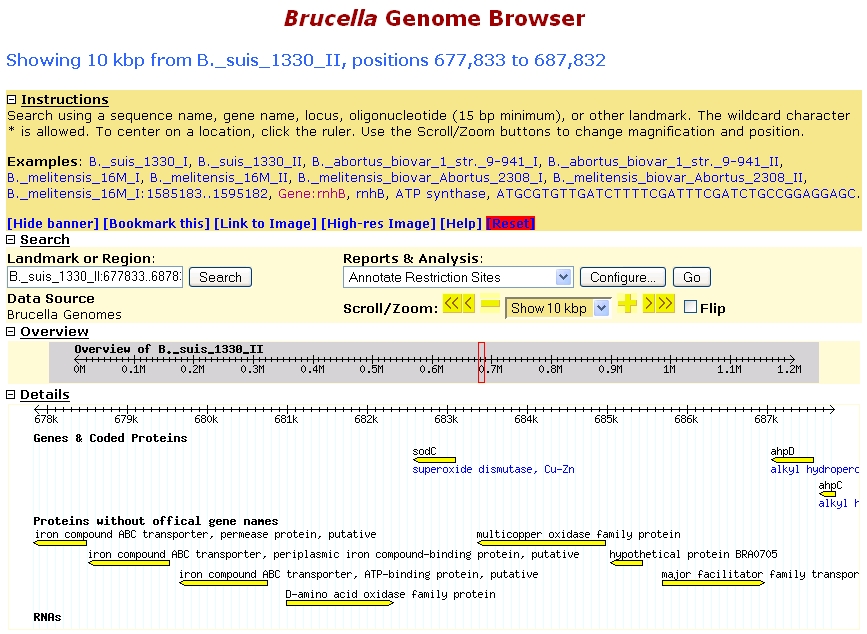 Option 2. Click one of the BLAST buttons to do sequences search against one or all the 4 Brucella genomes..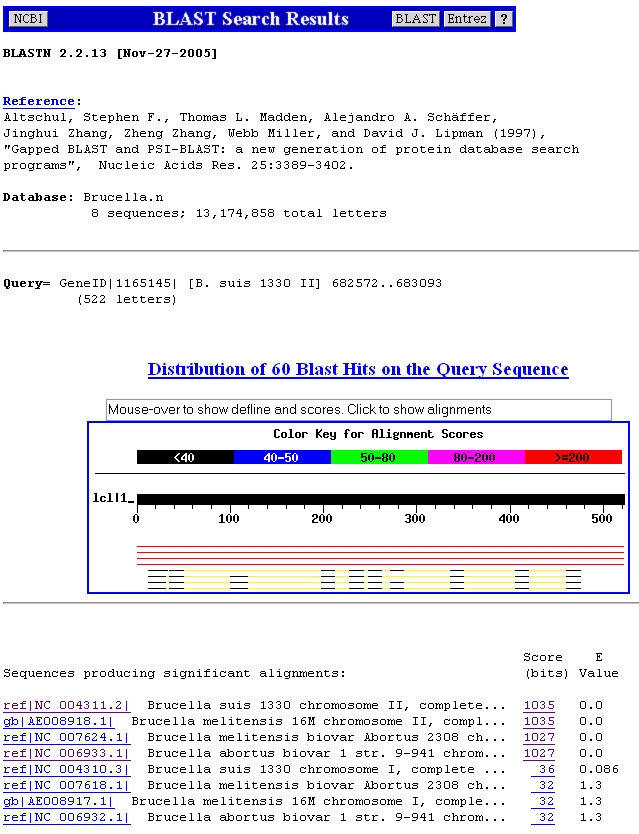 Option 3. Click "annotate sodC in Brucella Limix system " to add more annotation to sodC.